Would you like to add your band to our Music Page?
If so, please use the contact form below to send us your Band's information! Once we review and approve your content, we will add you to our list!
Please note:  This is not an all inclusive list of material that some may find objectionable. The policy of this site is that you should use common sense and refrain from anything that is overly vulgar, obscene, offensive, racist, sexiest, etc. We reserve the right to alter or omit any content that is viewed as unreasonable or unfit for our site in its offensiveness. The goal is simply to help promote you and your music. Thank you!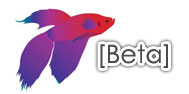 Also, this is in beta, so please be patient as we may have some kinks to work out. If you see anything, please let us know.
Thanks!
---